Quick donation guide.
Click here to skip the quick quide.

When you donate an amount to mods.dk by paypal.com you can use your credit card. It is paypal.com that is handling the payment, and by using paypal.com your transaction is encrypted (https), so it is absolute safe to use, and there are no fees for you.

To donate betwee $7 to $75 you click on one of the buttons in the bottom of this page, but before please read the quick guide, since it contain important information.

When you donate an amount by paypal.com you must enter an e-mail address. It is recommend that you are using the same e-mail address () as you use on mods.dk. This will make the investigation easier if some problem during your donation occur. If you anyway use another e-mail address with the payment on paypal.com you donation anyway will be credit this account () that you now are login with.

When you have click on one of the button below, you are transferred to paypal.com.
Note, the text in your browser vs. this picture can vary a little.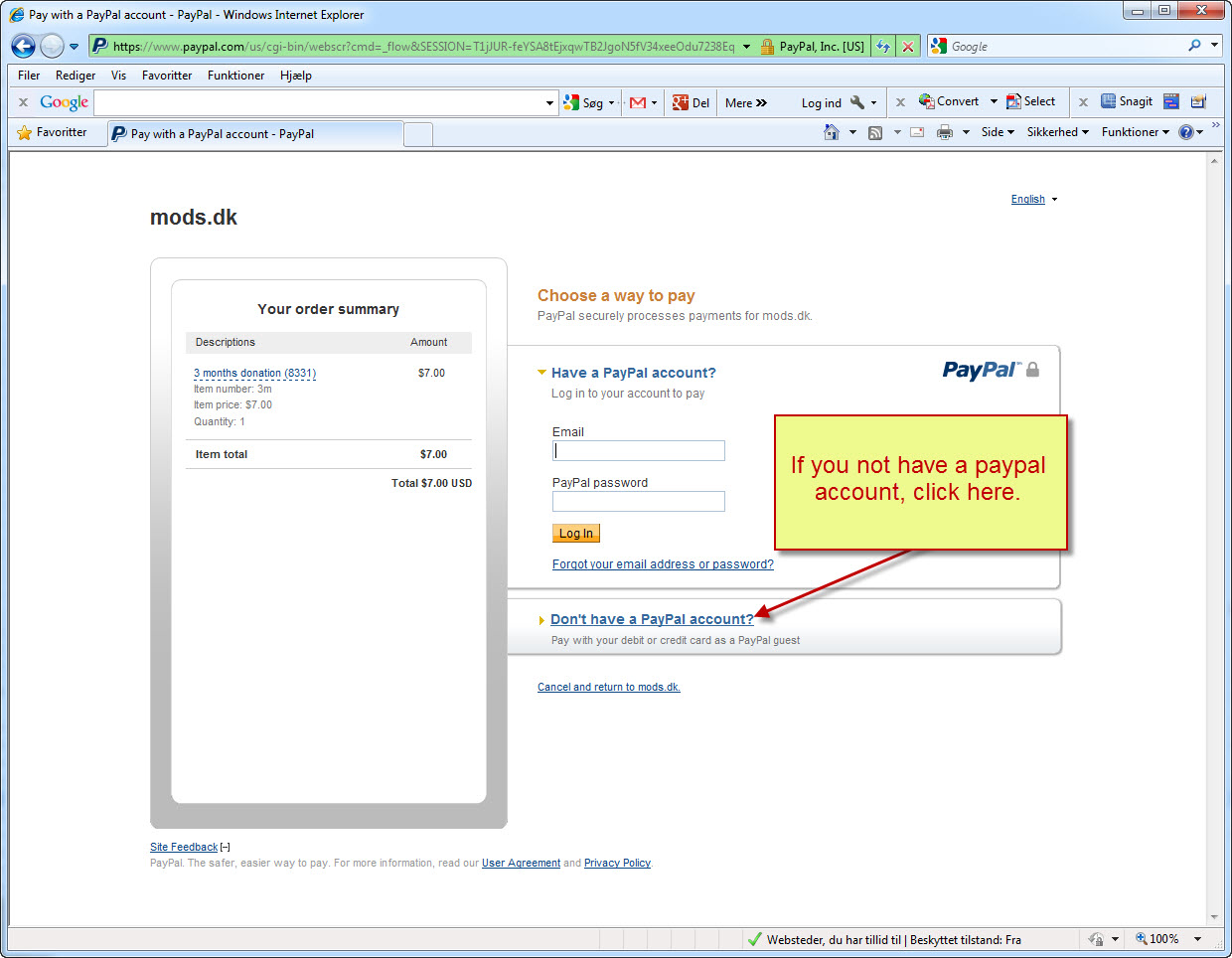 If you not have a paypal.com account but only credit-card then click on the text "Don't have a PalPal account?", then you will be guide to a new page where you can enter your credit-card information.
Note, the text in your browser vs. this picture can vary a little.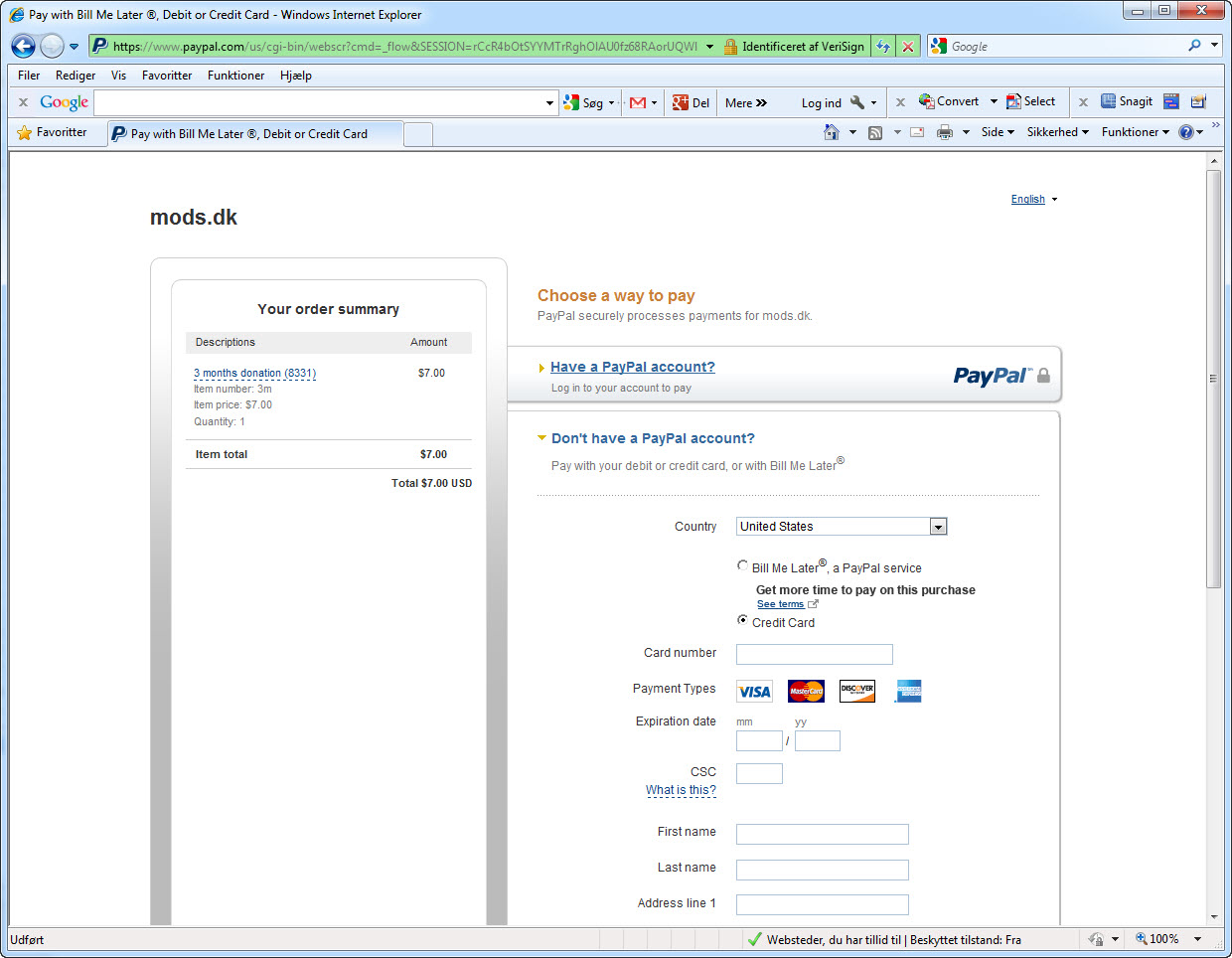 When you have enter the credit-card information or you have already an paypal account and have enter your paypal password you should accept the payment and the payment is then finish.
---
The payment is now complate, and the payment will take effect immediately. Some times it can happened that there will go 1-5 minutes before the payment is registered on mods.dk, this depend how busy paypal.com are. You can see under the button My account on the left side when your donation is registered.
If you have any problem that mods.dk not will registered your donation, but you have an confirmation from Paypal.com that the amount is draw then contact mods.dk in by this form.
This is end of the guide.
---
You are about to donate an amount, but you have not create an account or there is problem with the login.

Create an new accout here or see the support for help.
---